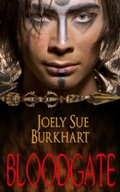 Previously known as "Well of Sky," this free read (fantasy romance) has been expanded and renamed, "Bloodgate."  Download for free in multiple formats at Smashwords and coming soon on Amazon.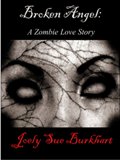 Broken Angel, a Zombie Love Story, my first "zombie romance!" (Other formats available at Smashwords.)
Check out "Ritual Ink" as part of All Romance E-Books' Just One Bite paranormal romance anthology.
My Clockwork Heart, a steampunk-ish horror short story.
Lady Wyre's Regret, SFR, a prequel to Lady Doctor Wyre.  Lady Wyre discovers the truth about what's happening with her research and decides to flee Britannia with the famous assassin, Lord Sigmund Regret's, help.
Lie to You, contemporary erotic romance, a prequel to Hurt Me So Good.  Read how Victor and Shiloh first meet.
Take Me, contemporary erotic romance, a sequel to Dear Sir, I'm Yours.  Continue to read about Conn and Rae in her first Halloween at Beulah Land.
The Shadowed Blood, dark romantic fantasy short story, including the first two chapters of The Road to Shanhasson
Touch the Sky, fantasy short story
Hope's Haven, romantic science fiction short story
Unbridled, Regency romance short story